Resilient Teens
An evening with Lyn Worsley
Date: 20th March 2020
Time: 7:30pm
Location: 
Church by the Bridge
5/7-9 Broughton St
Kirribilli NSW 2061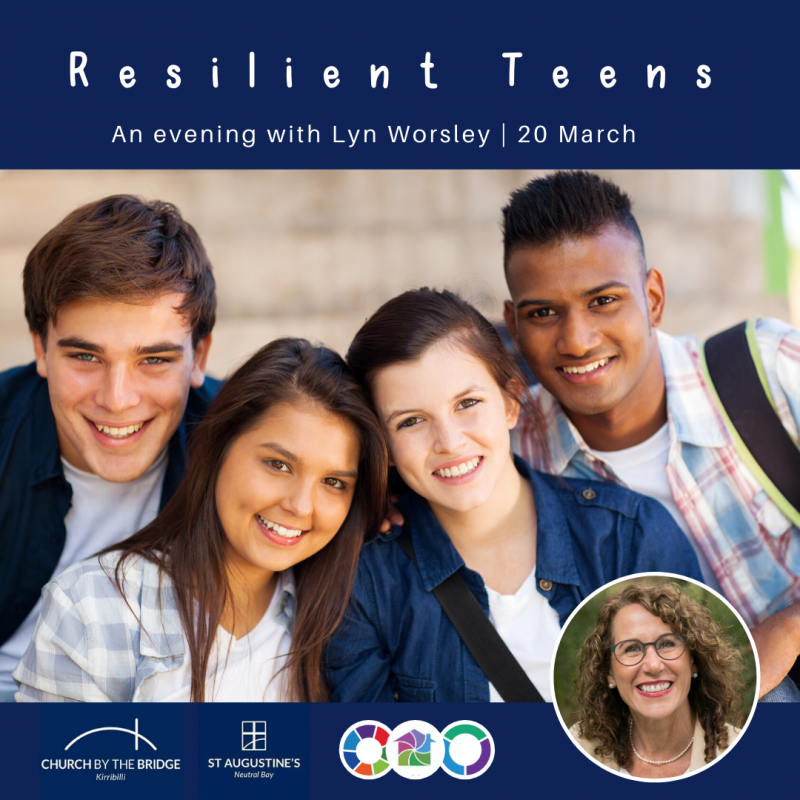 About the talk
Would you like to raise a resilient teen? Lyn will take parents through resilience basics in this interactive workshop. Learn practical strategies to bring out your teenagers unique strengths in order to help them develop into resilient, confident and healthy adults
About the speaker
Lyn is the author and director of the Resilience Doughnut. As a clinical Psychologist and registered nurse, her experience in a number of contexts such as hospitals, correctional facilities, child care, schools and allied health care services, informs her application of the model. She is a dynamic teacher and Psychologist with a practical edge to her use of research and theory. Training as well as therapy are key strengths for Lyn, working with over 200 schools, business, corporate and community organisations to build personal resilience, helping people to flourish and thrive.