Date: Thursday 2 April 2020
Time: 1-2pm
Cost: $50 +GST
(Free for AASFBT members)
Location:
The Resilience Centre
401/51 Rawson Street
Epping NSW 2121
RSVP:
megan@theresiliencecentre.com.au
+61 413 890 985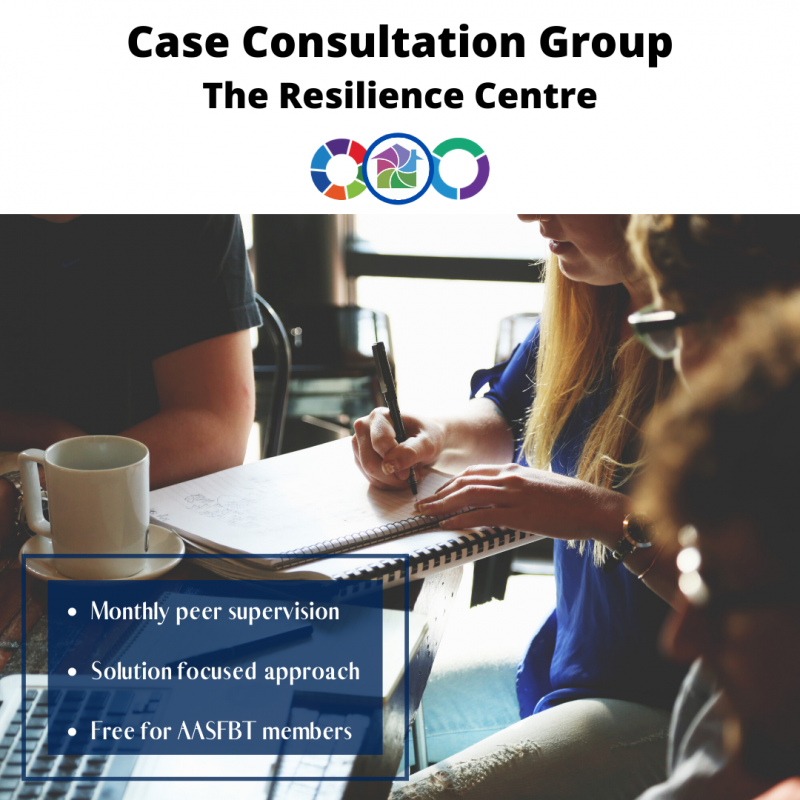 Are you looking for collaborative peer supervision?
The Resilience Centre hosts a group of mental health professionals every month. At these meetings cases are presented and discussed using the F.A.R.O. structured supervision format in 4 rounds, allowing participants to generate new ideas for difficult problems.
The solution focused approach, is a well-known and evidence based approach to helping people move towards a more positive and optimistic thinking pattern. It is a skills and technique based approach that is foundational to any effective communication that draws people towards their preferred future.
For your calendar:
21 May 2020
4 June 2020
2 July 2020
6 August 2020
3 September 2020
1 October 2020
5 November 2020
3 December 2020